show less
show more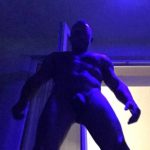 Public Group
active 4 months, 3 weeks ago
Cash fag$ and $laves can buy one to one chat with me here via paypal. You want to be $raped$ one to one.
200 pounds of beefy Dom Muscle Alpha for you to worship me as your GOD.
Nothing makes me happier than a pathetic fag spending his money on me!