I, Master Josh, first became introduced to the world of financial domination when a sub saw I was into … well, I can't even say it here. Many of you know – I use special techniques to take you to a deep place that can help motivate you for your desires to submit, decrease your inhibitions, and increase the feelings of erotic pleasure you feel as you serve as a paypig, ATM, cashslave, or as you explore other fantasies. Sometimes it's simply for muscle motivation, but it's the other parts involving you not being fully in control that makes what I do so off-limits to many hosting and processing sites.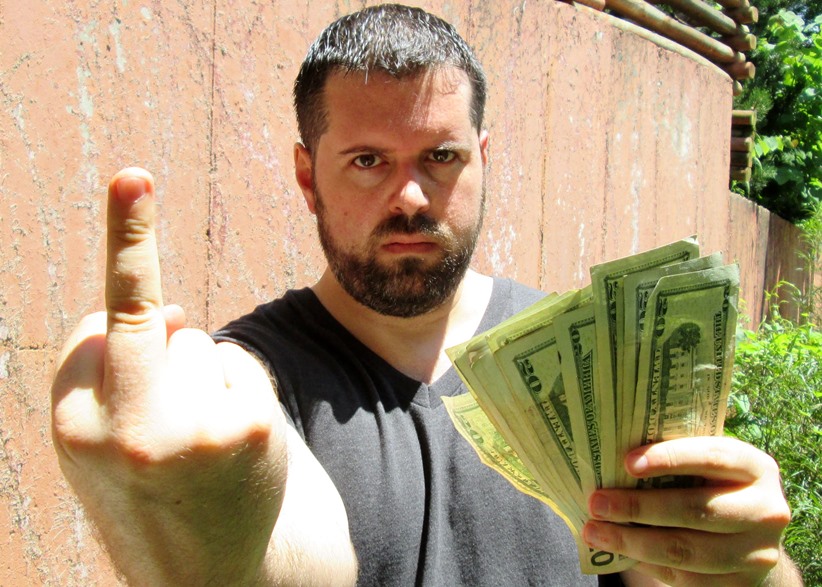 I have free audio mp3s out there you can try… and these are some of the safest if you are new to this, for I will work with you on your budget/etc. – so long as you make sure my time is always properly compensated in one way or the other. Don't waste mine trying to get a free jerk! However, those of you that crave something more hardcore… I can take you there. Putting you in your place as a cashfag if you need that…. taking you into debt and financial ruin if that is what an inferior like you craves. For those that find that goes too far, you may simply pay loser taxes or serve as a humanATM or be a paypig or wor$hipper.
What I enjoy most is influencing subs…. guiding their desires. I don't get off as much on random commands, humiliating you, teamviewer, etc. but I am very much open to chatting fantasies outside of my techniques… maybe some hot erotic talk, perhaps doing some poppers instructions as you pay to sniff, maybe verbally degrading you… and I'm always open to learn and try new things so long as you realize I am who I am … either that appeals to you or it doesn't, but if you try me, just message me your feedback directly. If you enjoy, then publicly share that amazing feedback. Also – I do not show off or do certain things in person… seeing my face as we chat on cam is possible, but don't expect a performance. I'm just an average stocky cub here… but one that has a special talent for getting subs into the right headspace that they need to be in 😉
The safest place to tribute is on Niteflirt, but I do accept some other options… but because what I do is so taboo, I am including it as an image that is harder for companies to search for… because, yes, I have been banned from them…. twice from P'pl, once from GFMe. Take a look at the options below. You may also visit my Amazon wishlist  https://amzn.com/w/3IQE9AZ29ZN2Z  or my DeliveryCode wishlist https://www.deliverycode.com/wishlist/7410 …. I also welcome gift cards from fetish apparel sites, Target, and more. Want to get me something not on the list – or buy used apparel? Feel free to ask.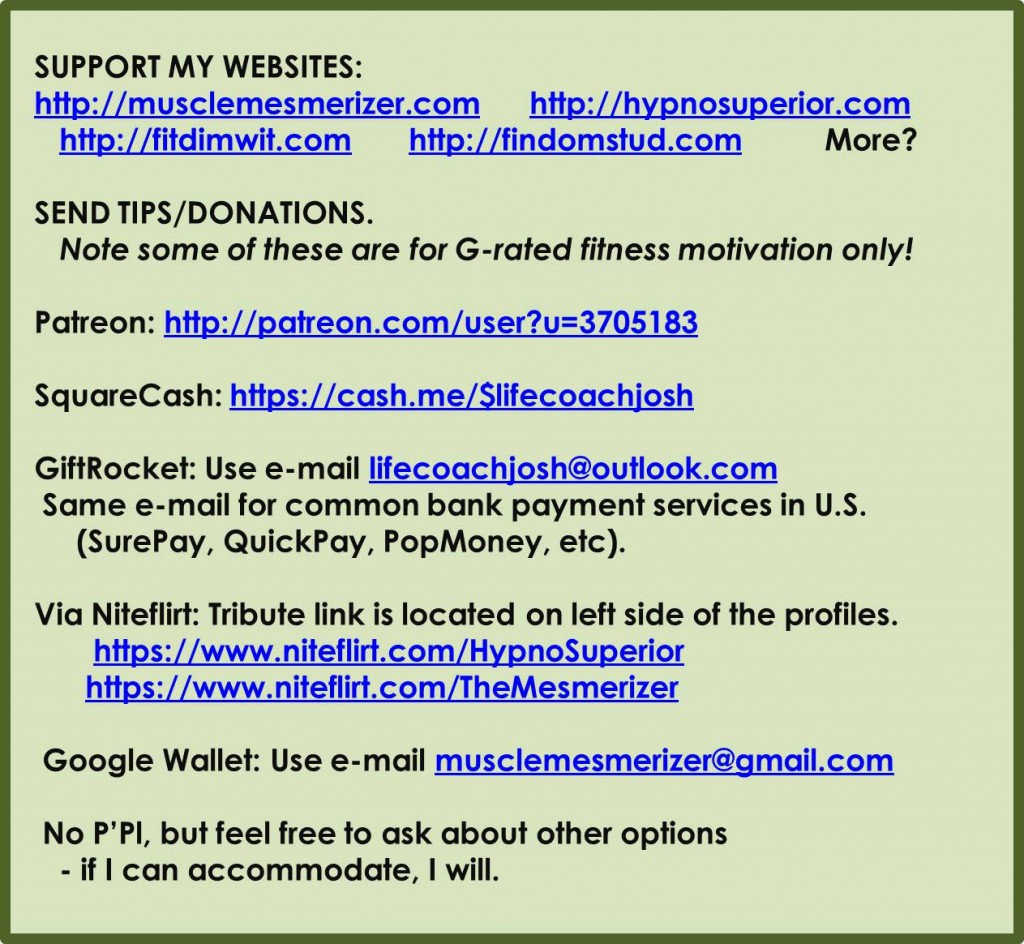 I've described myself in the past as the guy next door that you invite over to hang, realize he's stolen from your wallet after he's left…. and yet you still invite him back. Yet if you need a good mindfuck and draining… will, I also have realized I'm a greedy dominant and you should know that even as I give you pleasure for your fantasies, it is ultimately always about ME.
That said… if you wish to do a straight up payment for a session for anything else, such as working out, then I will respect your limits during that. I'd charge about $50 for a half hour on Skype: HypnoSuperior (for slaves, fags or those into findom) or MuscleMesmerizer (for more professional services).
Hit Me up for financial domination though… those limits get pushed. Be sure to check out all my files, which I'll be adding to soon… go on, slave… you know that deep down you want to, crave to, experience submission like never before.